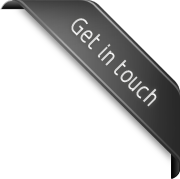 Case Studies

Safetyflex UK
Safetyflex Barriers
GME Industrial Estate
Boston Place
Coventry CV6 5NN
Tel : +44 (0) 2476 662116
email:

Safetyflex USA
Dick Krieger
Tel :+ 1 (518) 692-9930 Ext 313
email:

Safetyflex Australia
Troy Donnelly
Tel :+61 425 311 222
email:
SAFETYFLEX PAS 68 BARRIERS SECURE MAJOR UK HOSTILE VEHICLE MITIGATION
Safetyflex Barriers are now one of the world's leaders in securing and enhancing fence lines against vehicle borne threats with their patented design of PAS 68 crash rated fencing and PAS 68 anti-terrorist bollards. They are becoming the number one choice, and a specialist regarding PAS 68 products and solutions. And they have won another major contract for securing and enhancing fence lines with their PAS 68 Products.
Download article here.
SAFETYFLEX STRIKE GOLD AT LONDON 2012 OLYMPICS
Fresh from its success in 2012, Safetyflex has recently celebrated securing its first international order of more than 3,000 PAS68 bollards at secure locations across Singapore.
Download article here.
BEAUTY NOT A BEAST
Safetyflex presents its slimline, aesthetically sculptured PaS68 anti-terrorist barriers that blend into the landscape and urban street environment.
Download article here.