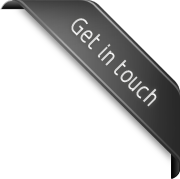 Safetyflex in the News

Safetyflex Barriers, part of the GME Springs group based in Boston Place, Coventry has produced around 200 PAS68 anti-terrorist security bollards to protect the entrance to the new £32 million Pavilion End at Edgbaston.... read more

Safetyflex's in house testing facility provides customers with a guarantee that the product they install is the same as the product that was actually tested at MIRA.... read more

A COVENTRY company is leading the fight against the threat of terror thanks to a world-beating new invention... read more

A Coventry firm which is leading the fight against terrorism has been shortlisted for a national award following the success of its products... read more
Safetyflex have hit the headlines in the press and TV with there revolutionary barrier systems. Take a look at what the media had to say.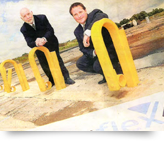 Award Hope for Anti-Terror Firm
By Jenny Waddington, 5th May 2010
A Coventry firm which is leading the fight against terrorism has been shortlisted for a national award following the success of its products...
To read the full article, click here (link opens in new window).