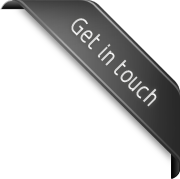 Safetyflex in the News

Safetyflex Barriers, part of the GME Springs group based in Boston Place, Coventry has produced around 200 PAS68 anti-terrorist security bollards to protect the entrance to the new £32 million Pavilion End at Edgbaston.... read more

Safetyflex's in house testing facility provides customers with a guarantee that the product they install is the same as the product that was actually tested at MIRA.... read more

A COVENTRY company is leading the fight against the threat of terror thanks to a world-beating new invention... read more

A Coventry firm which is leading the fight against terrorism has been shortlisted for a national award following the success of its products... read more
Safetyflex have hit the headlines in the press and TV with there revolutionary barrier systems. Take a look at what the media had to say.
A Midlands manufacturer is providing a solid defence at the home of Warwickshire County Cricket Club.
Safetyflex Barriers, part of the GME Springs group based in Boston Place, Coventry has produced around 200 PAS68 anti-terrorist security bollards to protect the entrance to the new �32 million Pavilion End at Edgbaston.
Director Marcus Gerrard said the firm has made around 10,000 high security PAS68 spring bollards over the last year for high-profile developments including airports and government buildings and said this was the first sporting project the company has worked on.
"Safetyflex is now the world�s number one manufacturer of PAS68 spring steel barriers and bollards," he said.
"We were really pleased to be approached by Warwickshire CCC project director Phil Macdonald to provide our expertise and play a part in the expansion of one of the world�s leading cricket grounds.
"The stadium looks fantastic following the renovation and we�re proud to have one of our bespoke security systems at the front of the ground."
Gerrard said the spring technology used in Safetyflex�s products is unique and that the group was experiencing one of the busiest periods in its 45 year history.
"Our PAS68 barriers and bollards are being used to protect and secure high-profile buildings across the UK, from airports and government buildings to military and leading sporting arenas, such as Edgbaston.
"The post foundations are only 400mm deep and the spring steel is designed and tested to withstand extremely heavy impacts and more than 20 years of wear and tear. This technology is not being replicated by any other company.
"We are constantly being approached by organisations interested in using our products, and live enquiries world wide stand at more than �100 million, so we are being kept very busy, which is extremely positive in the current economic climate."
Phil Macdonald, project director at Warwickshire CCC, said he was pleased to work with an innovative local manufacturer.
"We were hugely impressed by Safetyflex�s expertise and pleased a Midlands manufacturer has designed a top quality security system which really blends in well with the character of the stadium," he said.
"Everyone at Warwickshire CCC is absolutely delighted with the new Pavilion End. Every attention to detail was taken into account on the renovation and the bollards fit perfectly into the scene outside the ground."