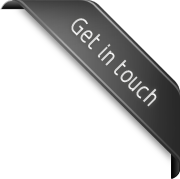 Safetyflex in the News

Safetyflex Barriers, part of the GME Springs group based in Boston Place, Coventry has produced around 200 PAS68 anti-terrorist security bollards to protect the entrance to the new £32 million Pavilion End at Edgbaston.... read more

Safetyflex's in house testing facility provides customers with a guarantee that the product they install is the same as the product that was actually tested at MIRA.... read more

A COVENTRY company is leading the fight against the threat of terror thanks to a world-beating new invention... read more

A Coventry firm which is leading the fight against terrorism has been shortlisted for a national award following the success of its products... read more
Safetyflex have hit the headlines in the press and TV with there revolutionary barrier systems. Take a look at what the media had to say.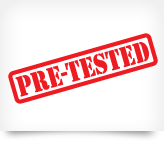 Safetyflex Barriers and Bollards are unique in being the worlds only pre-tested PAS68 bollards available on the market today.
Safetyflex's in house testing facility provides customers with a guarantee that the product they install is the same as the product that was actually tested at MIRA. Each and every bollard is individually load tested before leaving the factory.
Unlike standard steel tube bollards Safetyflex's unique bollards are manufactured by using a special composition of spring steel allowing them to absorb extreme amounts of energy/impact thanks to its flex technology.
On impact, the dynamics off our spring steel bollard can move around the five Cartesian coordinates, them being x, y and z axis, and rotating on each axis.
This allows it to behave as a torsion spring, a lateral translation spring and lateral bending spring, then returning to its original start point after impact.
Steel Tube Bollards
Steel tube bollards filled with rebar and concrete CANNOT be pre tested and CANNOT be guaranteed to be effective post certified testing.
We recommend that all bollards outside high security buildings are individually pre tested prior to installation.
Click here to download the data sheet.

Click here to read a related PSSA article on this issue.