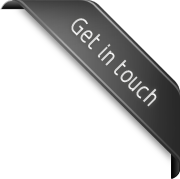 Safetyflex in the News

Safetyflex Barriers, part of the GME Springs group based in Boston Place, Coventry has produced around 200 PAS68 anti-terrorist security bollards to protect the entrance to the new £32 million Pavilion End at Edgbaston.... read more

Safetyflex's in house testing facility provides customers with a guarantee that the product they install is the same as the product that was actually tested at MIRA.... read more

A COVENTRY company is leading the fight against the threat of terror thanks to a world-beating new invention... read more

A Coventry firm which is leading the fight against terrorism has been shortlisted for a national award following the success of its products... read more
Safetyflex have hit the headlines in the press and TV with there revolutionary barrier systems. Take a look at what the media had to say.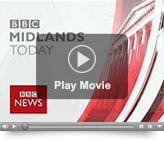 Ram raids halted by new invention
By Jenny Waddington, 10th September 2009
A COVENTRY company is leading the fight against the threat of terror thanks to a world-beating new invention.
Safetyflex Barriers, part of the GME Springs Group based in Holbrooks, has successfully completed the testing of its Truckstopper 2 system – a spring barrier which can protect key sites and premises from terrorist "ram raid" attacks.
The Truckstopper 2 has been put through its paces at the MIRA testing ground centre near Nuneaton and has successfully stopped a 7.5 tonne lorry travelling at 40 mph.
The tests have been overseen by MIRA and national security experts, and Truckstopper 2 has achieved the British Standard PAS68. The standard is the highest level of testing required by the security and anti-terrorist industry on product performance and it has prompted a string of enquiries.
Marcus Gerard, of Safetyflex, said the Truckstopper 2 appealed to security experts because of its versatility and its innovative technology.
He said: "The product really has caused a splash in the anti-terrorist market, as there is nothing in the market place like it.
"The Truckstopper Barriers are a series of u-shaped steel posts made from special spring steel set in a footing of only 400mm deep and one metre wide.
"Not only does it protect whatever it is guarding, but in the event of an attack only the damaged pillars will need replacing rather than the whole structure.
"Because of our expertise in spring technology which has been built up over 40 years, we have designed a barrier which is very resilient to withstand very high impacts.
"Truckstopper 2 and its predecessor have been through a whole raft of tests and modification at MIRA before winning this very high standard."