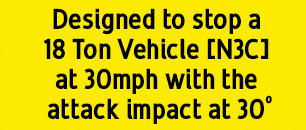 Key Elements in our Design
Our key elements in our design, and in our brief to our design team:
Keep the design, aesthetically pleasing
Have Ultra-shallow topping (of only 80mm deep) with no deck fittings
Must stop the LARGE TRUCK (N3C vehicle, 18 tonne Gross Vehicle Weight) which replicates the size of a large London bus
It must be a light weight system, and not over engineered
Heritage style bollards and modern
Must be designed to be the most cost effective bollards HVM solution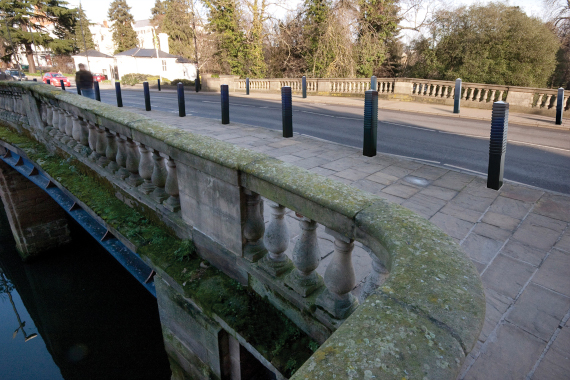 Designed To Stop Vehicle Terrorist Attacks on Prominent City Bridges
Safetyflex Barriers have developed an innovative new ultra-shallow anti-terrorist bollard for protecting Bridges, footways and cycle ways for prominent cities from Vehicle Terrorist Attacks.
Safetyflex design team have once again designed the next generation of bollard, with their specialist designs and energy absorption materials they have designed a new type of bollard that requires:
Light Weight Designed Bollard System for High Speed Install
An Ultra Shallow Topping of "Only 80mm Deep"
No pinning to the bridge deck
80mm Topping Only
Safetyflex's new Truckstopper Bridge Bollard has been tested to IWA14, to stop an 18 ton vehicle (N3C) At 30mph with the attack impact at 30 Degrees, with only 80mm Topping.
The bollard has been designed to protect bridges, with the idea of using single heritage-style bollards that will create separate space for cyclists and pedestrians across the bridge, and enough space for all other bridge users.
Want to find out more?
If you wish to find out more about the Bridge Bollards then please call us at +44 (0) 2476 662116 or email us on