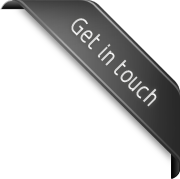 Crash Resisting Impact System
Safetyflex solutions include:
Flexibility to design to your requirements
Manufacture of bespoke and one off products
On-site management and installation
Street furniture available on PAS rated spring bollards
High security fencing available on PAS 68:2010
Car Park Spring barriers tested to BS6399 and BS1680
Multiple use protection for all areas...
This unique Safetyflex crash barrier system is designed by one of the UKís leading spring manufacturers. The system can be used as a temporary or permanent crash barrier to protect buildings, vehicles, pedestrians and security fencing. Conventional barriers are rigid and can deform or damage relatively easily on impact whereas Safetyflex ís unique design allows the product to return to itís original position after the impact. This system is designed to withstand multiple impacts from vehicles before having to be replaced.
Want to find out more?
If you wish to find out more about our Crash Resisting Impact System then please complete our enquiry form, alternatively you can call us at +44 (0) 2476 662116 or email us on