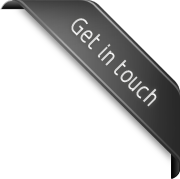 Compare our products
The Public Available Specification (PAS) has been prepared to address the needs of organisations who want assurance that vehicle security barriers
will provide the level of impact resistance they are aiming for.
PAS68 identifies impact test methods, tolerances, test vehicle type and vehicle performance criteria that need to be met in order to conform to PAS68. It cites a classification system for the performance of vehicle security barriers and their supporting foundations when subjected to a single horizontal impact.
CRASH RATED STREET BOLLARDS - CRASH TEST SPECIFICATIONS
Product

1.5 Tonne

2.5 Tonne

7.2 Tonne

7.5 Tonne

48kph
48kph
48kph (N2A)
64kph (N2A)
80kph (N3C)
48kph (N2)
64kph (N2)
80kph (N3)
CARSTOPPER 30

[view product]




(BSI PAS68:2010) V/1500(M1)/48/90:1.76/0.0

Truckstopper 8

[view product]


(BSI PAS68:2010) V/2500/N1G/48/90/5.30/0.00
Foundations 500mm
Truckstopper 3

[view product]


(BSI PAS68:2007) V/7500/N2/48/90/0.00/0.00
Foundations 400mm
Truckstopper 6-30

[view product]


(BSI PAS68:2010) V/7500/N2/48/90/2.8/0.00
Foundations 200mm
Truckstopper RB001-30

[view product]


(BSI PAS68:2010) V/7500/N2/48/90/3.2/0.00
Foundations 400mm
Truckstopper RB002-40

[view product]


IWA14:V/7200[N2A]64/90/1.0 ASTM4:V/7200[N2A]64/90/P1
Foundations 470mm
Truckstopper 10-30

[view product]


(IWA 14) V/7200/N2A/48/90/8.2/0.0
Surface Mounted
Truckstopper 4

[view product]


(BSI PAS68:2007) V/7500/N2/64/90/10.30/4.00
Foundations 400mm
Truckstopper 7-40

[view product]


(BSI PAS68:2010) V/7500/N2/64/90/7.1/14.8
Foundations 200mm
Truckstopper 5

[view product]


(BSI PAS68:2010) V/7500/N3/80/90:6.0/18.8
Foundations 400mm
Truckstopper 11-50

[view product]


(BSI PAS68:2010) V/7500/N3/80/90:10.6/11.1
Foundations 850mm
Truckstopper 9-40

[view product]


(IWA 14-1:2013) Bollard V/7200[N2A]/64/90:2.4
Foundations 200mm
Truckstopper 9-50

[view product]


(IWA 14-1:2013) Bollard V/7200[N3C]/80/90:10.5
Foundations 200mm
CRASH RATED FENCING - CRASH TEST SPECIFICATIONS
PLANTERS, BIKE RACKS & STREET FURNITURE - CRASH TEST SPECIFICATIONS
Product

1.5 Tonne

2.5 Tonne

7.2 Tonne

7.5 Tonne

48kph
48kph
48kph (N2A)
64kph (N2A)
80kph (N3C)
48kph (N2)
64kph (N2)
80kph (N3)
PAS 68 PLANTER

[view product]




(BSI PAS68:2010) V/7500(N2)/64/90:2.8/7.2

CRASH BLOCK 40

[view product]


IWA 14-1:2013WALL V/7200(N2A)/64/90:6.7
FRONT FACE
IWA 14-1:2013WALL V/7200(N2A)/48/90:4.1
FRONT FACE
IWA14:2013WALL V/7200(N2A)48/90:2.9
FRONT FACE INTO GAP
No ground fixing required - Free standing