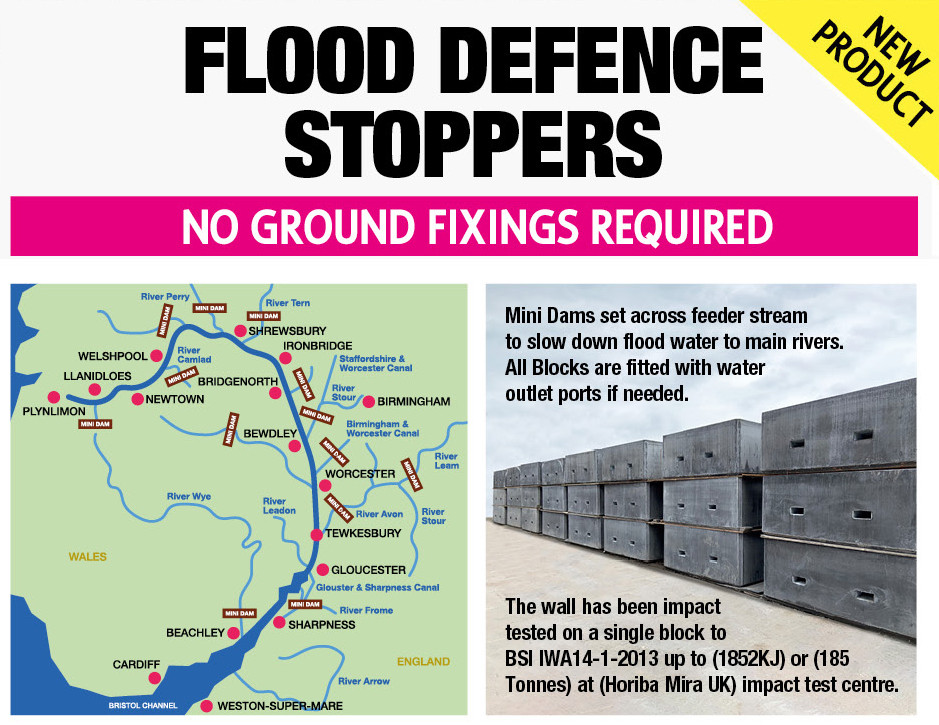 Fast Install
Surface Mount
Mini Dam
Medium Dam
Large Dam
Fast Removal
Cost-Effective
INSTALL TIME ONLY 12 HOURS
Can Make Small Wildlife Pond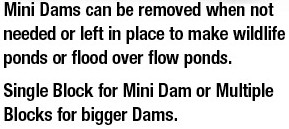 Safetyflex's new portable Flood Stoppers are used to slow down feeder streams to main rivers, to help stop flooding down stream in towns and cities. The Flood Stopper is portable and can be installed within just hours of a flood warning. They are all surface mounted and need no ground fixing to hold them in place once installed and can be removed within hours when no longer required. By adding additional blocks, the mini dam can be upgraded to medium or large size dams. When installed on soft ground our anti-sink mats can withstand up to 50 tons in weight when placed on river banks in towns and cities with winter flooding issues and you would prefer not to remove them in the summer, the Flood Stopper can be used for leisure by adding a planter and benches.