Safetyflex ONEline Security Fencing is ideal for:
Nuclear Sites
Sports Arenas
Police Stations
Airports
Critical Infrastructure
Government Buildings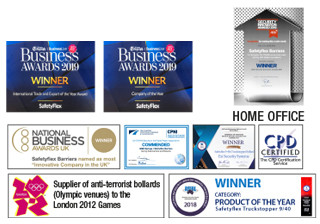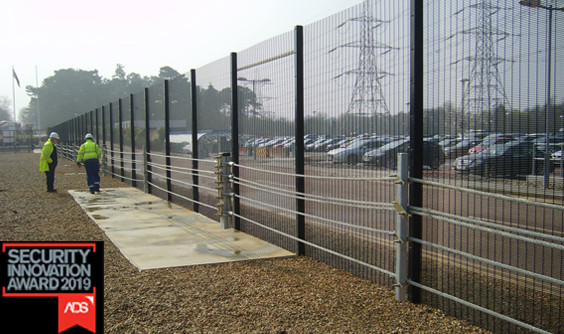 Designed to Stop Attacks from Both Sides...
As the growing threat of vehicle attacks on high security sites gets worse, new ways of stopping them have been developed by Safetyflex's design team. The world's first all in one HVM super shallow fence line, with a foundation of only 40cm deep for all fence posts and crash tested at Mira Vehicle Crash Test Centre (UK) at 30mph/48kph and 50mph/80kph to PAS68/IWA-14. This newly designed single perimeter solution has been crash tested to stop not only an 18 tonne (GVW) truck attack at 50mph/80kph to PAS68/IWA-14, but is also fitted with an integrated SRI high security fence built into Springline 50, that has been tested to stop intruder attacks to BRELPS1175. This makes this fence design one of the world's only security super one line fence.
Great Advantage
Due to the unique design of Oneline Springline, it can be installed on uneven or undulating ground and will maintain cable heights from the ground as tested to PAS68/IWA-14 test specification. The fence line can also turn 45° and 90° on corners. A unique feature in the design is that you can get access through the fence line. You can remove part of the fence in the 10 meter sections. This will not compromise the security of the rest of the fence line. The Springline fence is also designed to stop attacks from both sides (a world's first) and with only 40cm foundation depth required, you have no need to worry about underground utilities. Once installed, very little maintenance is needed. This is the only fence line to be winner of ADS Security Innovation award for 2019from the Home Office UK Government.

Want to find out more?
If you wish to find out more about the Oneline Springline 30/50 then please complete our enquiry form, alternatively you can call us at +44 (0) 2476 662116 or email us on