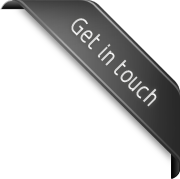 PAS 68 BOLLARD TRUCKSTOPPER 2 -
Crash tested with both a 7.5 tonne truck and a 2.5 tonne 4x4 vehicle at 40mph (64kph) (BSI PAS68:2007)
The Safetyflex Truckstopper 2 is ideal for:
Airports
High Security Sites
Cash Centres
Critical Infrastructure
Perimeter Security HVM
Utilities
Military Sites
Safetyflex solutions include:
Flexibility to design to your requirements
Manufacture of bespoke and one off products
On-site management and installation
Street furniture available on PAS rated spring bollards
High security fencing available on PAS 68:2010
Car Park Spring barriers tested to BS6399 and BS1680
Anti-Terrorist High Security Spring Bollard Systems
Truckstopper 2 has been successfully tested at MIRA to BSI PAS68:2007 with both a 7.5 tonne truck and a 2.5 tonne 4x4 vehicle at 40mph (64kph).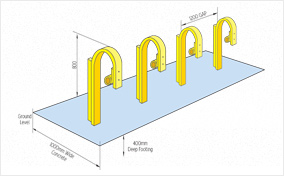 The barrier can follow the contour of the ground and follows corners. Once fitted it needs no ongoing adjustment or tensioning of the barrier and the steel is good for 20 year wear, with the only need for re-painting. This unique long life spring barrier system provides a heavy duty flexibility that will withstand extreme forces from high impact collision.
This system can be assembled quickly to block off roadways and can be used as perimeter fencing with the facility to be covered with mild or stainless steel shrouds.
Flexibility that will withstand extreme forces from high impact collision...
PAS68 Vehicle Performance Classification
TRUCKSTOPPER 2

(BSI PAS68:2007) V/7500/N2/64/90/3.45/8.50

Vehice Test Weight
Vehicle Class
Vehicle Speed kph
Vehicle Angle o
Vehicle Penetration m
25KG+ Dispersion m
Footing Depth mm

V/7500 KG

N2

64

90

3.45

8.50

400

V/2500 KG

N1G

64

90

0.90

0.00

400
This Publicly Available Specification (PAS) has been prepared to address the needs of organizations who want assurance that vehicle security barriers will provide the level of impact resistance they are aiming for.
PAS68 identifies impact test methods, tolerances, test vehicle type and vehicle performance criteria that need to be met in order to conform to PAS68. It cites a classification system for the performance of vehicle security barriers and their supporting foundations when subjected to a single horizontal impact.
Want to find out more?
If you wish to find out more about the Truckstopper 2 then please complete our enquiry form, alternatively you can call us at +44 (0) 2476 662116 or email us on