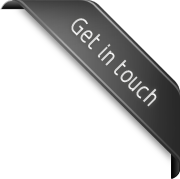 Bump Bar Protection
Safetyflex solutions include:
Flexibility to design to your requirements
Manufacture of bespoke and one off products
On-site management and installation
Street furniture available on PAS rated spring bollards
High security fencing available on PAS 68:2010
Car Park Spring barriers tested to BS6399 and BS1680
Unique protection for vehicle and building...
The Safetyflex unique spring system is the ideal solution to protect walls and vehicles in a car park situation. Bumps and knocks are common place and are costly for both the proprietor and also the driver. Safetyflex can provide a wall protection bump bar to eliminate damage to both the wall and the vehicle.
Available as wall or floor mounted the innovative design of the spring ensures the product has enormous flexibility. The springs are compact, easily installed and with a long lifetime act as a buffer to absorb the energy of a low speed impact and therefore reduce any damage to either surface before returning to itís original position.
Heavy duty bump bar applications
Safetyflex heavy duty bump bars have been designed and engineered to meet today's demanding situations encountered in such areas as factories, warehouses and industrial parks.
How it works
With a steel box concreted into the ground with a lid fitted so that it can be used as needed, the heavy duty spring steel bar is easily dropped into place. The long life steel bar is then capped with a heavy duty rubber pad that along with the uniquely engineered flexible bar will protect doors, walls, walkways and landing bays from damage from trucks and fork lifts. By absorbing the kinetic energy on impact, vehicles simply bounce off, and the bar returns to its original position with little damage to the vehicle or posts. An auxiliary leaf bar can also be fitted for the possibility of larger truck protection.
Benefits
Heavy Duty
Durable
Easily Installed
Adaptable
Visible
Cost effective
Damage free from low speed impact
Want to find out more?
If you wish to find out more about our Bump Bar Protection then please complete our enquiry form, alternatively you can call us at +44 (0) 2476 662116 or email us on