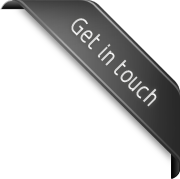 CP03 Car Park Barrier - Shallow Mounted 100mm deep
Impact Tested to (BS 6399) at Mira Test Ground
Safetyflex solutions include:
Flexibility to design to your requirements
Manufacture of bespoke and one off products
On-site management and installation
Street furniture available on PAS rated spring bollards
High security fencing available on PAS 68:2010
Car Park Spring barriers tested to BS6399 and BS1680
Mid Span Test
This slim fit system consists of main posts spaced at 2-3 metre, each post is inserted into a steel slipper box concreted 100mm into the ground. The front barrier is made from spring steel and is fitted to the main post with U/bolts and the front barrier is also fitted with spring steel support bars. The test vehicle impacted the middle of the barrier span at 17KM/H 90 degree angle and deflected only 90mm L/H side and 30mm R/H side respectively and returned to their original positions after the test with no damage to the barrier and little damage to the car.
End Post Test
The test vehicle impacted the end post at a speed of 23.6 KM/H at an angle of 90 degrees into the front face and the posts deflection was only 265mm and returned to its original position after impact. The end support post also returned to within 30mm of its original position. The system is the FIRST SPRING CAR PARK BARRIER SYSYTEM TO PASS THE BS6399 IMPACT TEST AT MIRA and is designed to withstand multiple impacts from vehicles before having to be replaced.
Shallow Mounted only 100mm deep...
Want to find out more?
If you wish to find out more about the CP03 Car Park Barrier then please complete our enquiry form, alternatively you can call us at +44 (0) 2476 662116 or email us on