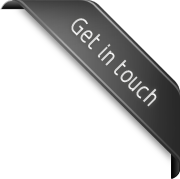 Pedestrian Guardrail System
Safetyflex solutions include:
Flexibility to design to your requirements
Manufacture of bespoke and one off products
On-site management and installation
Street furniture available on PAS rated spring bollards
High security fencing available on PAS 68:2010
Car Park Spring barriers tested to BS6399 and BS1680
Pedestrian peace of mind...
The Safetyflex Pedestrian Guardrail System is a unique and safe alternative to conventional steel barrier systems employed at accident blackspots such as schools, pedestrian access traffic lights or traffic islands. The unique spring fence system is the ideal solution to protect areas where roadways run alongside pedestrian footpaths. The innovative design of the spring fence ensures that the product has enormous flexibility and durability and can withstand multiple impacts from cars and trucks without having to be replaced after every incident.
How it works
The Safetyflex Pedestrian Guardrail System is modular in design easily installed and constructed for low maintenance and durability. Steel boxes are concreted into the floor so as then a series of posts can be inserted and secured. A front barrier is bolted onto the posts and at the end of which a hinge is created with another barrier attached. This creates a long run of fencing with a flexible hinge which allows the barrier to move independently when hit by a vehicle. The hinge and posts will absorb the impact energy and return to their original position with very little damage to the fence or the vehicle.
Benefits
Low maintenance
Durable
Easily Installed
Adaptable
Solution specific
Effective and economic
Damage free from low speed impact
Want to find out more?
If you wish to find out more about our Pedestrian Guardrail Systems then please complete our enquiry form, alternatively you can call us at +44 (0) 2476 662116 or email us on