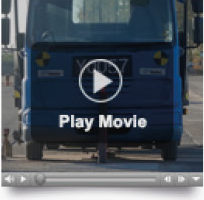 The Safetyflex Truckstopper 17 is ideal for:
Airports
Sports Arenas
Retail Parks
Police Stations
Critical Infrastructure
Government Buildings
Conference Centres
Safetyflex solutions include:
Flexibility to design to your requirements
Manufacture of bespoke and one off products
On-site management and installation
Street furniture available on PAS rated spring bollards
High security fencing available on PAS 68:2010
Car Park Spring barriers tested to BS6399 and BS1680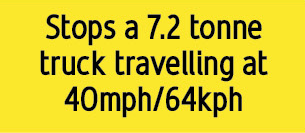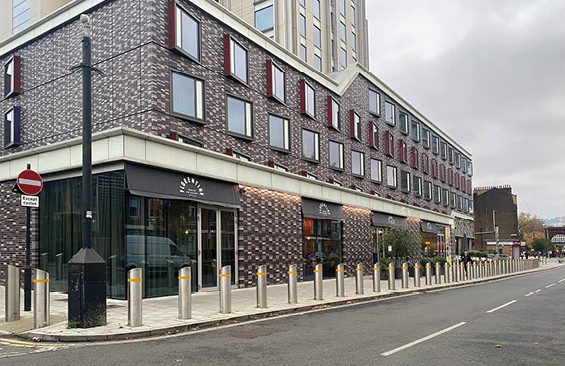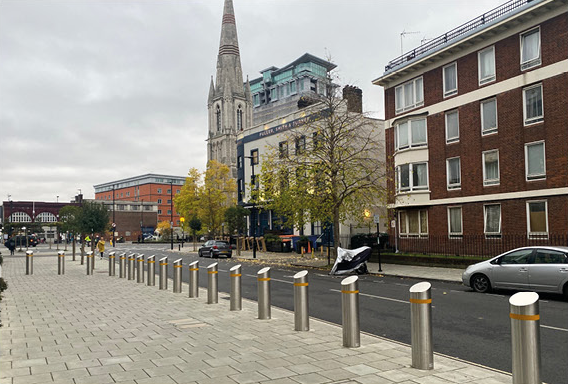 TRUCKSTOPPER 17 is the new addition to Safetflex's 40mph/64kph shallow mount range with a new and improved penetration distance of just 1.7 metres. With just 200mm of foundation depth required, Truckstopper 17 is one of the shallowest single tested, low penetration distance bollards on the market today.
The shallow foundation reduces the need to re-divert utilities, making for a more cost-effective installation and reducing time on site. The patent protected design is the latest technological breakthrough from Safetyflex with a small foundation footprint which utilises our patented military-grade spring steel which has the ability to stop a 7.2 tonne truck travelling at 40mph/64kph with no damage to the internal bollard allowing for it to be reused.
The versatile Truckstopper 17 is available as a static or removable option and can be integrated with bespoke street furniture designs, including planters, benches and litter bins for a more discreet HVM solution.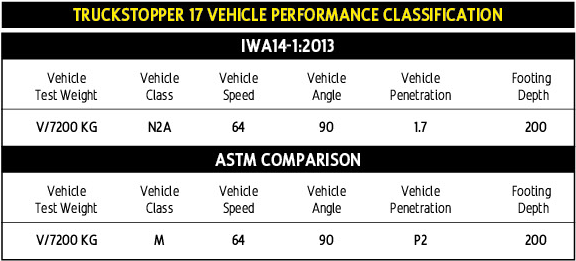 Want to find out more?
If you wish to find out more about the Truckstopper 17 then please complete our enquiry form, alternatively you can call us at +44 (0) 2476 662116 or email us on