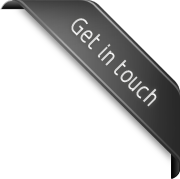 Car Park Barriers
(BS6399) & (BS6180)
Safetyflex solutions include:
Flexibility to design to your requirements
Manufacture of bespoke and one off products
On-site management and installation
Street furniture available on PAS rated spring bollards
High security fencing available on PAS 68:2010
Car Park Spring barriers tested to BS6399 and BS1680
Car Park Barrier Systems from Safetyflex
The Safetyflex Car Park Barrier System is a unique design that is the ideal solution for todays car parks.
A one barrier system that is capable of working all round a modern car park with the objectives of protecting people, vehicles and property. Designed to cope with different levels of penetration to that of highway vehicle barriers they need to meet quite different standards and regulations.
Unlike other products available on the market a major benefit of the Safetyflex Car Park Barrier System is the flexibility to use the same post and barriers along the straights and corners of a car park thus keeping costs down as there are no additional special parts required.
The certificates for the car park barrier tested at MIRA to BS6399 1996 part 1- Clause 11 Loading for Buildings and BS6180 1995 Barriers in and about Buildings can be viewed and downloaded by clicking on the links below.
Select from below to view our products in more detail.
Want to find out more?
If you wish to find out more about our Car Park Barriers then please complete our enquiry form, alternatively you can call us at +44 (0) 2476 662116 or email us on